Yamaha's resurgence as a brand can be traced to a motorcycle that's been around for about 14 years now. The YZF-R15 has been a game changer in the bike fraternity since it hit the market. It redefined the criteria of agility, performance, handling and technology. It was an extremely impressive bike; I should know better because I bought one that I enjoyed for a good eight years. Over time, the R15 has had a few updates, the most recent being version 4.0, in which it includes components such as USDs, quickshifter and traction control. The company has gradually updated the 150cc supersport over the years, keeping it desirable as it continues to be one of the best motorcycles in its segment for honing one's skills as a motorcyclist.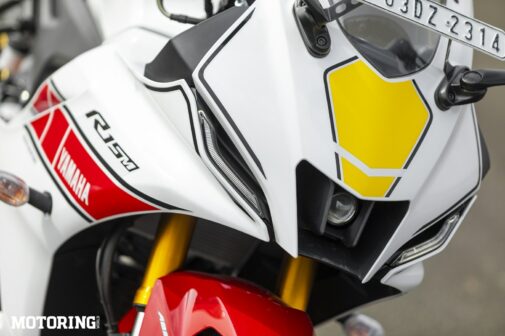 Alright, so what do we have here, then? If I can be honest, the only reason this bike is on these pages is because of its looks. Period. Below is the same R15M that I rode only a few months ago. And I had a lot of fun riding it. So while you might say it's just a paint job, there's a lot more to it than meets the eye with this livery. This color scheme is so appealing that I've lost count of how many times people have ogled the bike than me, which frankly leaves me feeling a little clunky in the process.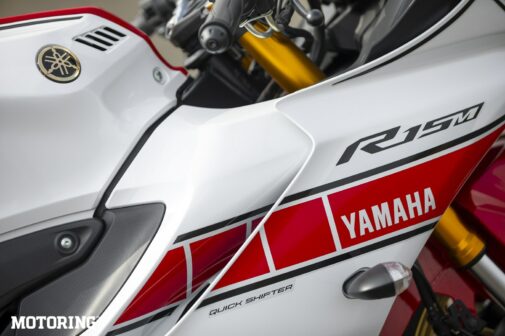 Now, Yamaha is not a new name when it comes to motorsports. It is a very competitive and passionate brand that has won many accolades and achievements over the years. As for this specific bike here, the white and red livery pays homage to Yamaha's 60 years of involvement in Grand Prix racing. Meanwhile, the speed block livery, designed by none other than Rollin Sanders, was carried over from the YZR500 race bike ridden by Johnny Cerotto in the 1980 500cc season. The design was simple but so eye-catching that it became Yamaha's numerical identity for the representation of speed.
More Automotive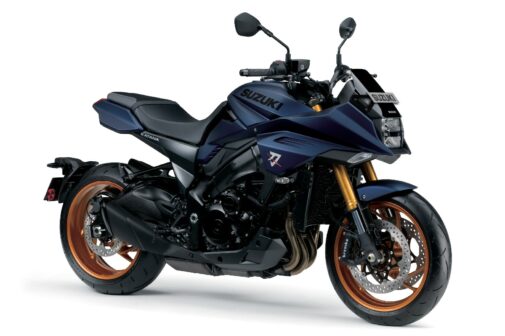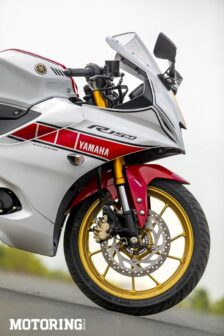 This special edition R15M features a racing white base color with the iconic speed block design on the side fairing and a thick red stripe that runs along the bike's centerline, excluding the front fairing. Instead, the area between the headlights and visor has a yellow patch to replicate Cerotto's race bike. The color scheme is complemented by golden bronze wheels which are nothing but gorgeous.
To ride the bike feels and performs like an R15M would, class leading handling, extremely communicative, confidence inspiring to bring out the best in the rider and last, ensuring a very emotional connection with the rider every time you swing a leg over and thumb that starter. The visual appeal of this version is what packs the brownie in for bragging rights on the street and, if possible, on the track as well. If you're considering adding the R15M to your garage, for a nominal premium over the standard price, it's definitely worth picking up this special edition. Besides all the eyeballs it attracts, it's also a nice feeling to own a piece of Yamaha's success and racing history through the special livery. There's always something about Yamaha that strikes those chords in your heart to instantly fall in love with, and this one does it very well.